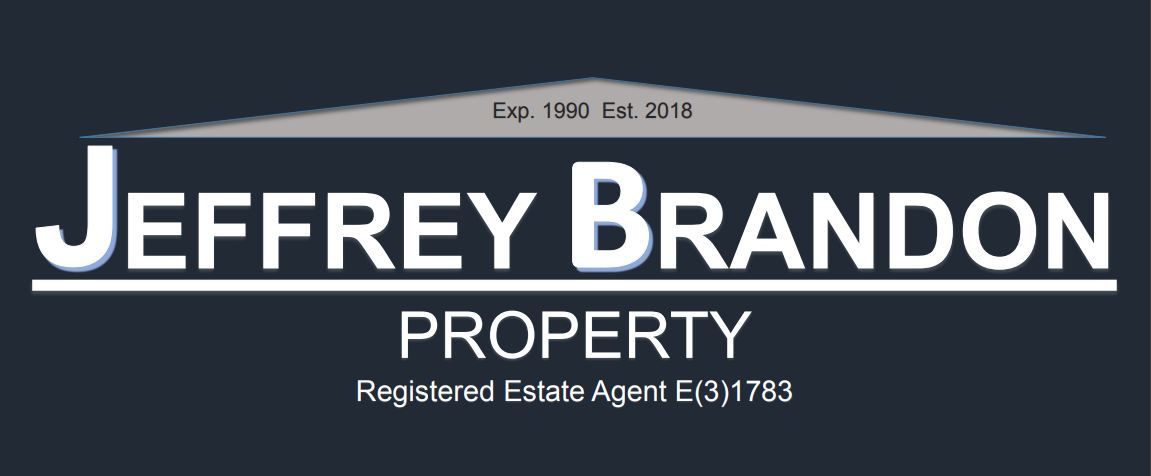 JEFFREY BRANDON PROPERTY (JBP), formed in 2018, is a Registered Estate Agent company registered with The Board of Valuers, Appraisers, Estate Agents and Property Managers (BOVEAP). Operating from Petaling Jaya, Selangor now. Plans are underway to extend our network to other parts of Malaysia and form alliance with an overseas company.
The Practice is managed by a well qualified senior professionals who has about 33 years of varied and tested professional expertise providing corporate real estate services. JBP's strength lies in its ability to apply experience, intelligence and resources to assist clients in making real estate decisions.
JBP is committed to be the first choice for total property solutions by providing premier class property knowledge and services through integration of people, experience, systems and technology. We believe in building the best long term client relationship with every client that we serve.
This "Corporate Profile" seeks to introduce to you the people within this Practice, the range services we render as well as other related facts. Our philosophy is simple: A unique combination of People, Intellectual Property, Relationships Services and Commitment.
PROPERTY SERVICES
JBP offers comprehensive services to meet all your property needs. Our services include property Project Marketing, Property Sale & Lease, Property Consultancy, Tenancy Management, Property Market Research, Property Intellectual Solution, Hotel Online Booking, Car Rental Online Booking and Property Academy. Our experience covers all kinds of real estate including Residential, Commercial, Industrial, Land and Project Marketing.
TENANCY MANAGEMENT
Our expertise in Hotel & Tourism Management and Real Estate vast knowledge can be an advantage in making success to manage our clients property.
PROPERTY CONSULTANCY
With our Principal 33 years of experiences in Commercial;, Industrial and Land transaction can be an advantage to serve our clients more prudent investment decision.
PROJECT MARKETING CONSULTANCY
Our expertise and extensive knowledge can be an instrumental tool in the success of a development project. Our wide-ranging services provided by our professional project marketing consultancy team begin from the launching of a particular project to its successful completion.
With a thorough understanding of the project and current market trends, our team can provide a detailed marketing management plan comprising site identification, feasibility studies, design layout, pricing, project launching schedule, as well as advertising and promotion strategies in order to ensure the successful sale and/or leasing of the project as a landmark development.
PROJECT MARKET RESEARCH
Our expertise and extensive knowledge in data research assist our clients to have an overview and decision making of their property development viability and marketability.
PROPERTY INTELLECTUAL SOLUTION
Our expertise and extensive connection assist our clients to obtain professional connection and solutions to their property investments under PINGlah.com
HOTEL & ACCOMMODATION ONLINE BOOKING
Jbphotel.com hotel and accommodation booking engine provide to all Jeffrey Brandon Property clients worldwide plan for their corporate accommodation and holidays.
Other services partnered with other service providers such as Charter and Transportation is provided.
PROPERTY ACADEMY
We have develop a 6 steps academy program for our prospective agents to enhance their knowledge and practical in success their career.
CORPORATE INFORMATION
CORPORATE HEADQUARTERS : No.22, Jalan SS 22/7, 47400 Petaling Jaya, Selangor Darul Ehsan
| | |
| --- | --- |
| NAME OF PRACTICE | |
| FIRM REGISTRATION NUMBER | |
| NATURE OF BUSINESS | |
| CONSTITUTION OF BUSINESS | |
| TELEPHONE NO. | |
| NAME OF DIRECTOR | |
| REGISTRATION NUMBER | |
| EMAIL ADDRESS | jeffreybrandonproperty@gmail.com |
| BANKER | |
| SWIFT CODE | |
The Principal
The Principal has more than 33 years of real estate professional experience focusing on Residential, Commercial, Industrial, Land and Project Marketing in Klang Valley and some in other part of the Malaysia state. Out of those years of experience he was in Corporate Real Estate for at least 25 years. With his vast real estate experiences, the company is set confidently heading forward to expand in time.
He was graduated at accredited Hospitality School Les Roches International School of Hotel Management, Switzerland and Yale University, USA
He worked at several international and local Finance, Hospitality, Valuation and Estate Agency firms namely Deloitte, Shangri-la Group, CBRE l WTW - CH Williams Talhar & Wong, Colliers Jordan Lee & Jaafar, JS Valuers Property Consultants and JU Properties.
Co-Founder, Islamic Financial System – Musyarakah Mustanaqisah (adopted by Angkatan Koperasi Kebangsaan Malaysia Berhad ("ANGKASA"), KOPSYA, Maybank Berhad, Kuwait Finance House, Malaysian Building Society Berhad and etc)
He has served as Assistant Treasurer General of Malaysia Institute of Professional Estate Agents and Consultants (MIPEAC), a national real estate association based in Petaling Jaya with few branch offices throughout Malaysia. He was elected as the Councillor for a two (2) years term from 2017 – 2019 and
Assistant Treasurer General from 2020 - 2022
Our company has strong footing in training matured negotiators that wanted the best in this real estate industry. Our goal is to ensure that our Area Team Leader, Team Leaders, Senior Negotiators and Real Estate Negotiators to succeed in their career endeavor and goals.
We shall be at your service
The Management of JBP